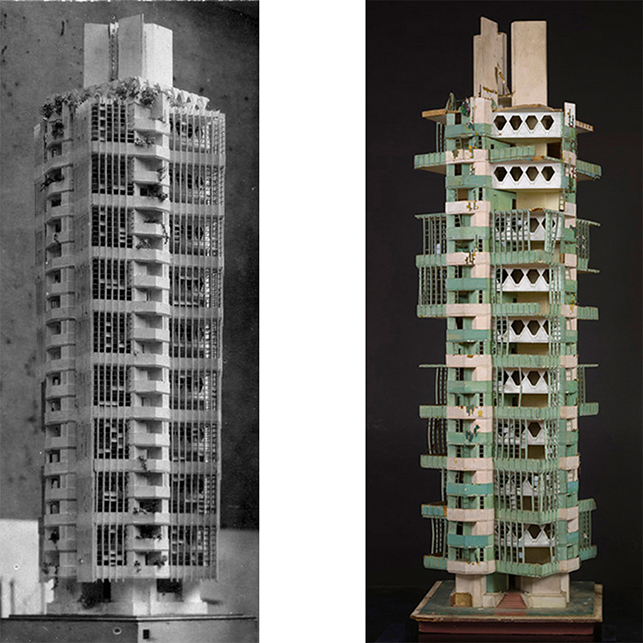 Excellent post talking about restoring architectural models. And a really cool time lapse video:
The post:
Rising from Ruin: Conserving Frank Lloyd Wright's St. Mark's Tower Model
by: Ellen Moody
As I've been going through the architectural models in Frank Lloyd Wright's Archive—in preparation for future display—I've seen all kinds of condition problems, from acidified paper, to warped and crushed elements, to losses and detachments. But this is not too surprising.